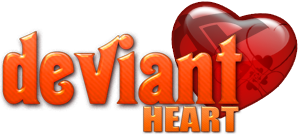 Hello everyone! We at deviantHEART are very pleased to announce that we now have a lovely award for our Featured Heartists that can be displayed on your profile page!
I would like to take this opportunity to thank the wonderful and generous
Nameda
for creating this award badge for us! Thank you Natasha!

Our Featured Heartists include: